Introducing New Weekly Term Classes for Kids ages 10-12
In Code Meets World, kids take their coding superpowers to the next level: learning about real-world problems and grappling with dynamic data to explore, analyse and communicate the big questions and ideas shaping the world.
Along the way, they'll create Explorables – interactive, data-driven projects – using web-based technologies, learning and applying coding languages like HTML, CSS, Javascript and more to build projects like these:
A portfolio website and personal wiki…
Interactive web-based projects…
…and data-driven models and simulations that communicate the complexity of changing situations and the world's most pressing problems, inspired by the likes of the Guardian and the New York Times.
By being a part of the programme, kids will experience a new way of learning that thrusts them into the future – a pedagogy rooted in project-based learning, and an interdisciplinary curriculum inspired by the world's most pressing challenges and promising ideas.
What happens when Code meets World?
Each term-time module spans 8 weeks, totalling 16 hours of class time.
Module 1
Insane Inventions, Brilliant Breakthroughs & the World Wide Web
Fall 2020
First, understand the inventions and breakthroughs that shape the world we live in today, then learn languages like HTML and CSS to build your own portfolio site in your own corner of the web.
Sign Up Now!
Module 2
Amazing Animations, Pressing Problems, & Story-telling for Social Impact
Winter 2020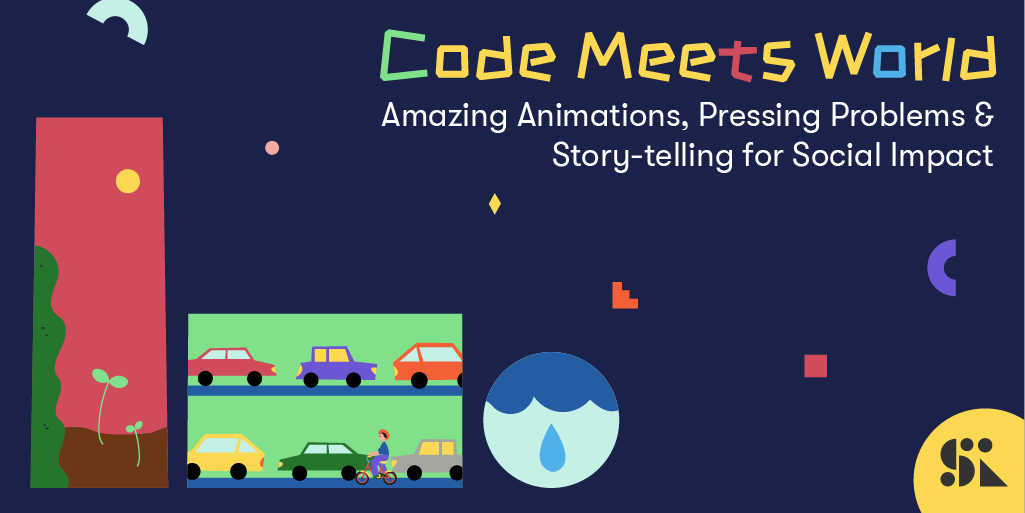 Learn how to use Javascript to create animations and web-based narratives to explain big ideas and global issues.
Module 3
Crazy Curves, Slammin' Simulations, & Monstrous Models
Spring 2021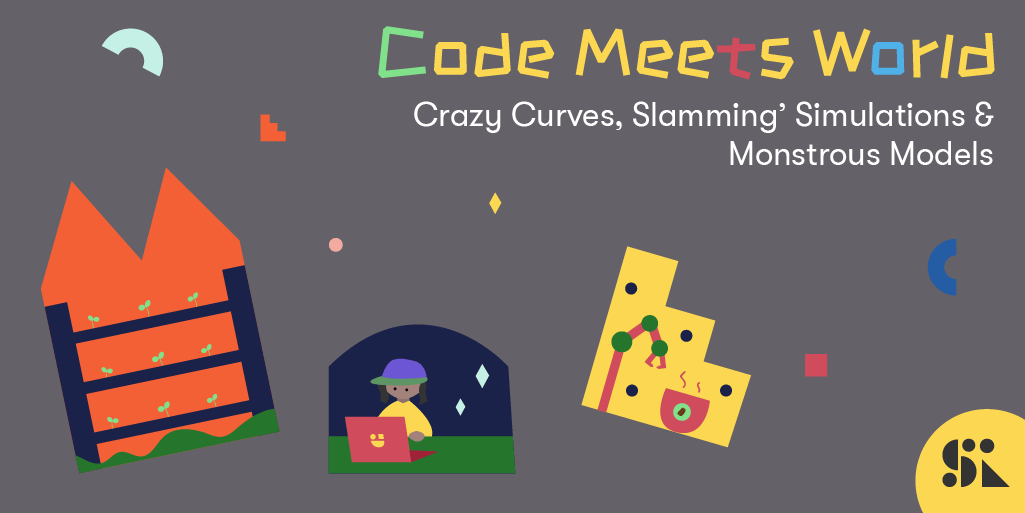 Discover how code can create powerful models and simulations to communicate daunting data and the urgency of pressing global problems.
Module 4
Connect the Dots - Code, Change, & Your Creative Capstone
Summer 2021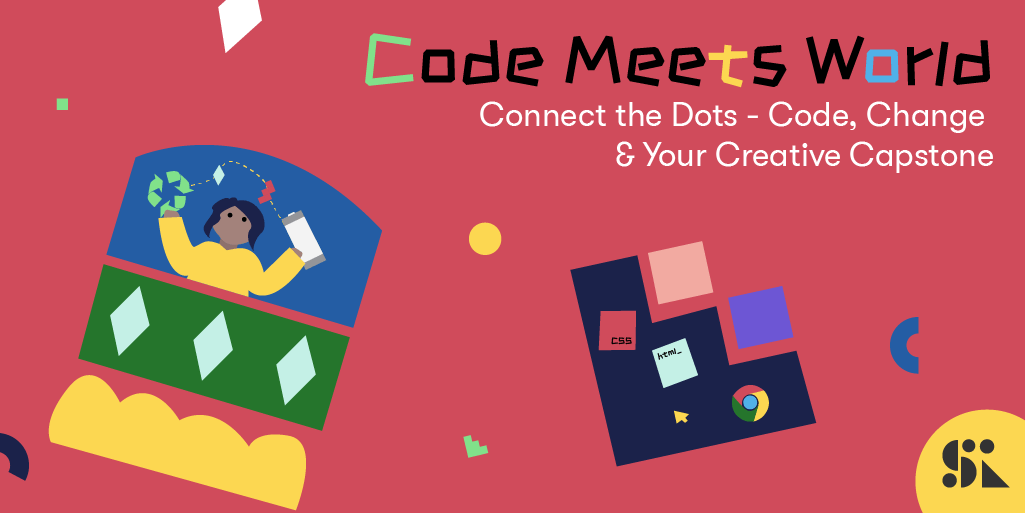 Get creative putting into practise everything you've learned about code and the world when you create your own self-directed applied code capstone project.
Perhaps you have questions...
Coding x World is a progressive, year-long program comprising 4 modules, each of which spans 8 weekly classes of 2 hours.
While kids are recommended to complete modules in sequence, students who sign up for one module are not required to sign up for subsequent ones.
This course is recommended for curious kids ages 10-12 who have prior programming experience.
Each module has been designed to be progressive, and therefore it's ideal that students should complete Module 1 before moving on to Module 2.
If you'd like to chat with us to explore the possibility of making an exception, please shoot us an email.
Explorables are interactive computer simulations that encourage users to discover things about a concept for themselves, thus promoting a more active form of learning than reading or listening. You can read more about Explorables here.
Web-based technologies refer to computer languages and software that are used to create content for the web for various purposes.
It'll benefit your child in terms of technical learning, self-development, and cultivating them as active citizens excited and equipped to contribute meaningfully to the world. Through these 4 modules, kids will learn about programming and web technologies, applying their learnings to interactive, web technology projects. They'll develop global awareness and create projects that address global realities. Our curriculum also facilitates reflection on their personal strengths, areas of improvement, and more.
Each student who graduates from the programme also takes away a series of tangible coding projects – such as a portfolio website, animation, data-driven simulation, etc – that demonstrates what they've learned throughout the year.
We are drowning in information, while starving for wisdom. The world henceforth will be run by synthesizers, people able to put together the right information at the right time, think critically about it, and make important choices wisely.
E.O. Wilson